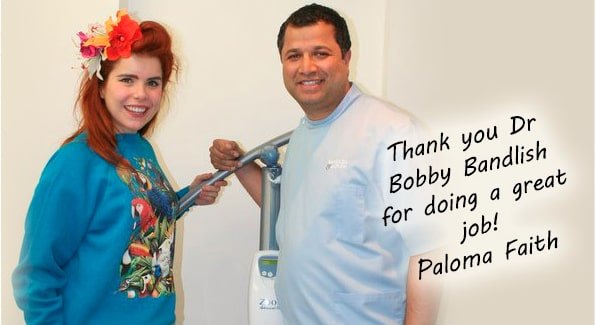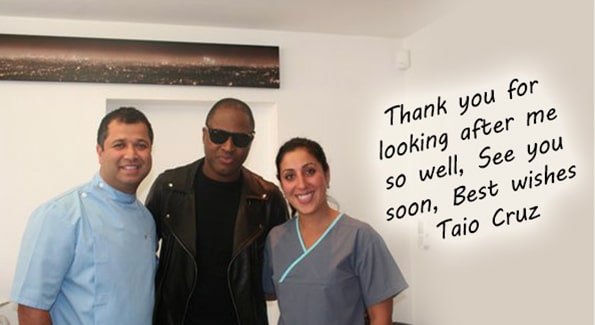 Dr Saurab Goyal, Eye Surgeon at Guys hospital
Dr Gita Auplish salvaged my teeth and gums which were in a very bad repair when she started. Her treatment has made a huge difference to my general and dental health, and I am most grateful
I recently had the privilege of receiving treatment from an outstanding periodontist, and I can't express enough how impressed I am with the remarkable improvement in my gum health. Dr Gita Auplish, my periodontist, truly demonstrated a level of expertise and care that exceeded my expectations.
From the very first appointment, Dr. Auplish and her entire team made me feel at ease and well-informed about the treatment process. They took the time to explain my condition and the recommended treatments in a clear and understandable manner. This open communication immediately instilled confidence in their approach.
Dr. Auplish's technical skill and precision were evident throughout the treatment. She performed various procedures, including deep cleanings, gum grafting and root planning, with a level of professionalism that left me feeling reassured and have returned my gums to improved health.
The procedures were virtually painless, thank you for gentle touch.
A super satisfied client
Rosanna who I visit 3 or 4 times per year , was , as always , absolutely amazing – gentle , careful , calming , professional , serious , methodical .
And she has the most lovely way about her.
– Mark
Dr Omesh and his Nurse carried out a surgical extraction of my wisdom tooth. I was very nervous, but Dr Omesh clearly explained the procedure and answered all of my questions before and after. They both helped me concentrate on my breathing and kept me calm throughout.
– Jorgia
In my search for a Periodontist with much experience and a good friendly manner, I came across Gita at Bandlish and Auplish. I had a meeting with her where my treatment was explained clearly and I was assured of no pain procedures. Gita was true to her word and I am delighted. Gita is at the top of her profession and as a nervous patient she had the skills to give me the confidence I needed to undergo treatment.  I can highly recommend her.
– Carole Eker
The Bandlish-Auplish dentistry is handsomely appointed. Spacious, clean, pleasant, and with a coffee machine, the waiting room also has a toilet. What more could one desire?
– Lauro
Rosie Lynch is a superb dental hygienist: very knowledgeable, gentle, patient, thorough, and with good advice. I always look forward to seeing her.
– Lauro Martines
I have been suffering from Gum Disease over a long period. My local dentist advised I should see a specialist but were not able to recommend one or refer me to one. Blessing in disguise, as I was able to find Dr Gita, through the great Google reviews. The reviews were accurate, Dr Gita and team were amazing and caring and explained the reasons for my condition and how we can work together to make it better moving forward. I have had my two sessions plus a follow up check and happy to say no more bleeding. Thank you to all the team
– Tamanna
All the team are extremely caring, friendly and efficient. Bobby explains the technical problems very clearly and sets out the proposed course of treatment and alternatives precisely. The end results are excellent. Rosie is a superb hygienist whose treatment is meticulous.
– Martin
Dear Bobby
Just wanted to say a huge thank you to, Gita and your team for being so lovely last week and putting up with my nervousness. I'm very proud of my beautiful teeth now!
I promise to keep coming regularly from here on in.
Best wishes.
-Sheena
Thank you Gita for my making my appointment so stress free this week. It was lovely to meet you and your husband – it was really informative and I came away massively reassured by your expertise. I look forward to experiencing the Invisalign scanner soon!
– Libby
Bobby Bandlish and Gita Auplish have this knack of putting together a team of people who, like they themselves, as well as being at the top of their profession are also so very kind and gentle.
I am writing this review because I have recently had excellent work done by Edward, their root canal specialist and Omesh MD, their Oral surgeon both assisted by the wonderful Sabhia. These three people were the kindest most decent and honourable people in my experiences in dentistry and medicine and as a man of 75 years I have been through many. Even the receptionists seem to have been screened for these qualities!
With much respect
David Courts
Dear Gita,
I would just like to say a HUGE thank you to Bobby for the amazing work that was done today! I've come home with a new smile!!
My family absolutely loves it. Honestly thank you to you and your team for always taking care of me and bringing forth super results.
Just a little thank you from me.
Enjoy the rest of your week. You guys are FAB!
See you soon.
Kind regards
Nimra