Dr Bobby Bandlish
BDS (Lond), MSc (Dist), MFGDP (UK) 
GDC 71012
With over 20 years experience. As well as a postgraduate degree in dentistry, Bobby has a Masters in Restorative Dentistry from the Eastman Dental Hospital in London. He's a member of the British Academy of Cosmetic Dentistry and the British Society of Restorative Dentistry, and is an examiner for the ORE (Overseas Registration Examination for dental surgeons.)
Bobby has worked in the West End since 1998, and before that, with his father in the family dentistry business for many years.
Bobby is also the resident dentist on ITV's "This Morning".
Dr Gita Auplish
BDS (hons), MSc (dist), MFDS RCS (Eng) 
GDC 71011
Gita is a periodontist with 25 years experience. She is a consultant at Kings College Hospital, London and completed her periodontal training at the Eastman Dental Hospital where she remained on faculty for nearly 15 years. Gita is also a fellow of the Royal College of Surgeons and is registered as a Specialist in Periodontology with the General Dental Council. She is an examiner for the Royal College for the Masters in Restorative Dentistry examination. In addition to her clinical work, she regularly lectures both nationally and internationally on periodontology and implants. Gita has done many television appearances for ITV1 morning television discussing everything from celebrity smiles to tooth brushing!
Gita prides herself for her approachable and caring manner with her patients. She provides pain free treatment in a calm and friendly way to provide the highest possible standard of specialist level care. She cares for her patients by providing non surgical and surgical treatment for periodontitis, gingival recession and implants and would be delighted to take care of all your gum needs.
Dr Edward Bady
Specialist in Endodontics – BChD MJDF MClin Dent MEndo RCSEd
GDC 74436
Edward qualified at Leeds Dental School in 1998. Since qualifying he has worked in hospital and practice in the UK and Australia. He completed his specialist training with distinction in Endodontics at Guy's Hospital in 2012. He was also awarded Membership in Endodontics (MEndo) by the Royal College of Surgeons, Edinburgh.
Edward has contributed chapters to a textbook of Endodontics and currently teaches specialist trainees at King's College Hospital. He is a member of the Royal College of Surgeons of Edinburgh and the British Endodontic Society.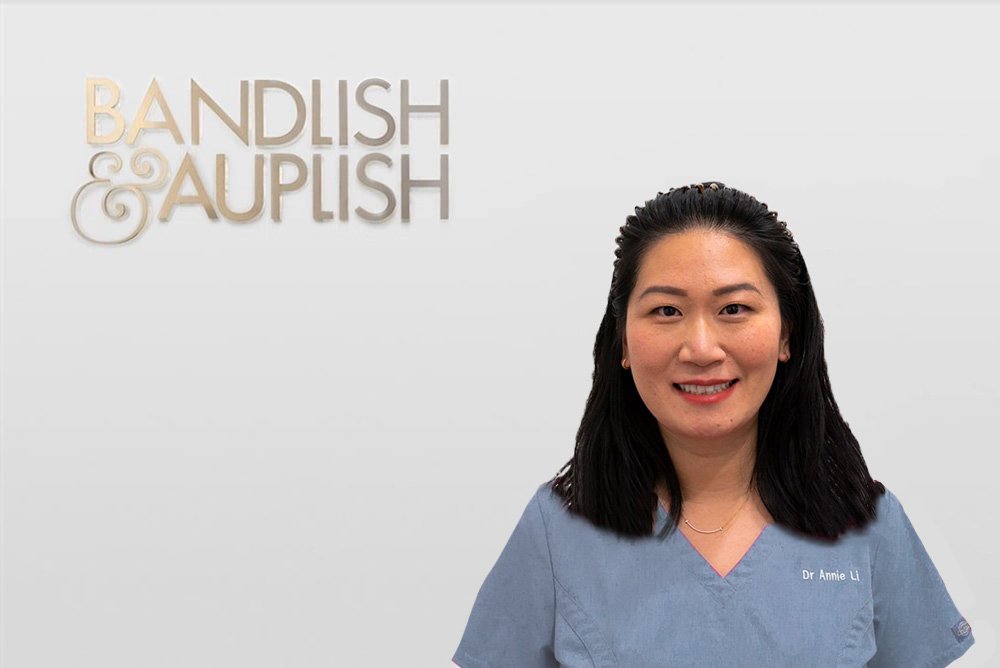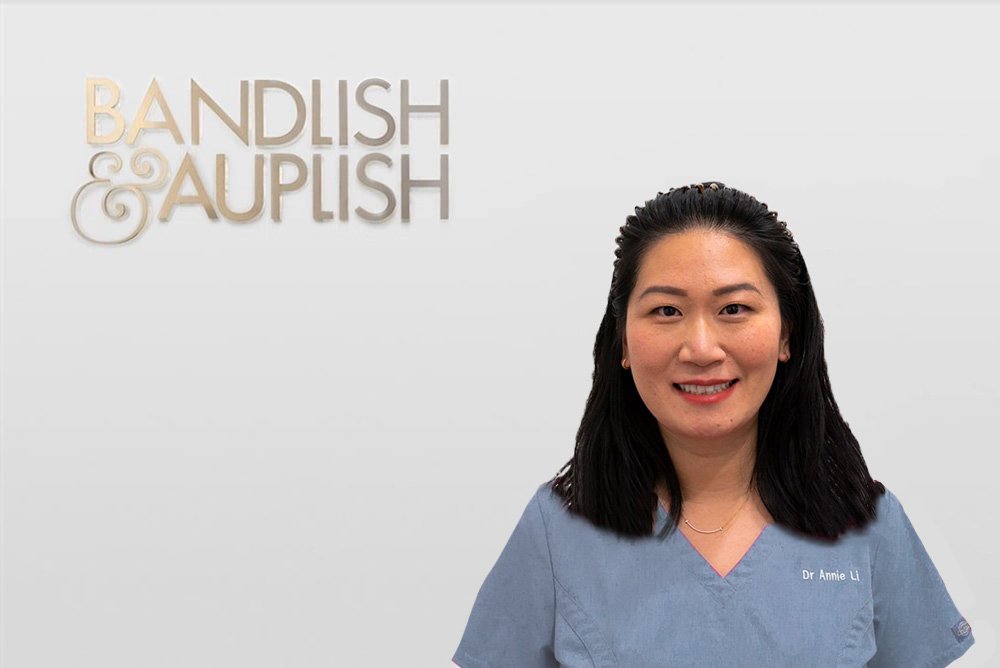 Dr Annie Li
Dentist
BDS, Postgraduate Certificate in Aesthetic Dentistry, Invisalign Go provider
GDC 211409
I qualified from Kings College London in 2011 and since then have developed a great interest in aesthetic dentistry. Having completed one of the most prestigious aesthetic courses in the country — led by Dr Basil Mizrahi in 2018 — I carried out many different types of cosmetic cases such as composite build ups (reshaping the teeth with white fillings) veneers, bridges and crowns.
I'm also a certified Invisalign Go provider, which means I am able to offer my patients the confident smile that they deserve through minimally invasive dentistry, something we call 'the famous ABC': aligning the teeth straight, bleach them to make them white and bond them with composite fillings to beautify the teeth.
I'm always enhancing my skills and knowledge, and the latest step in my journey is to take a course in sedation so my anxious patients can receive treatment in their most relaxed state.
When I'm not at work my two children keep me very busy, but I do also try to find time to bake and read. I am also bilingual and speak English and Chinese.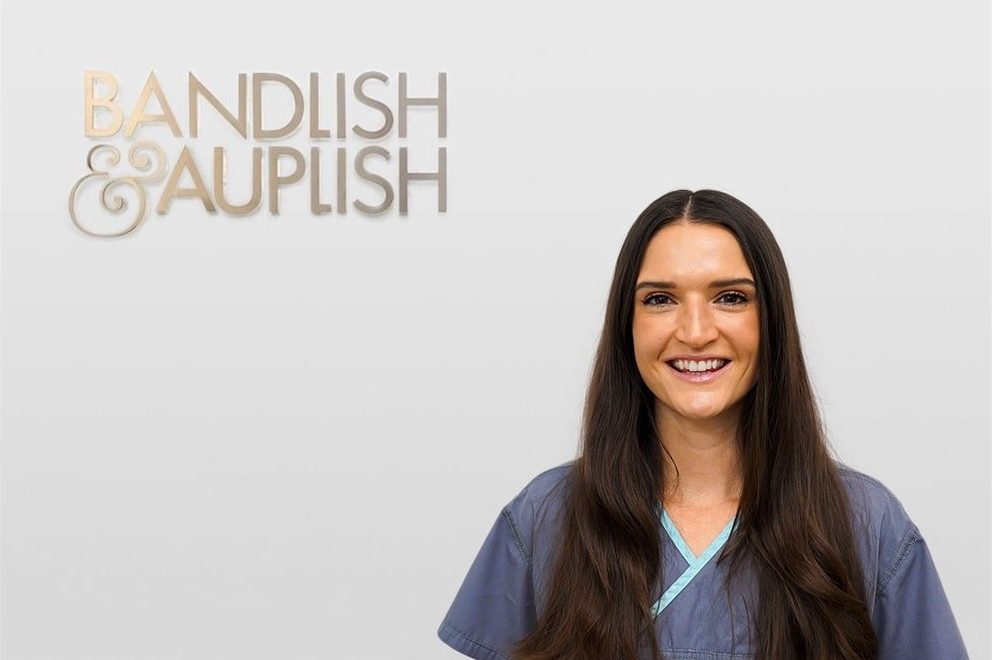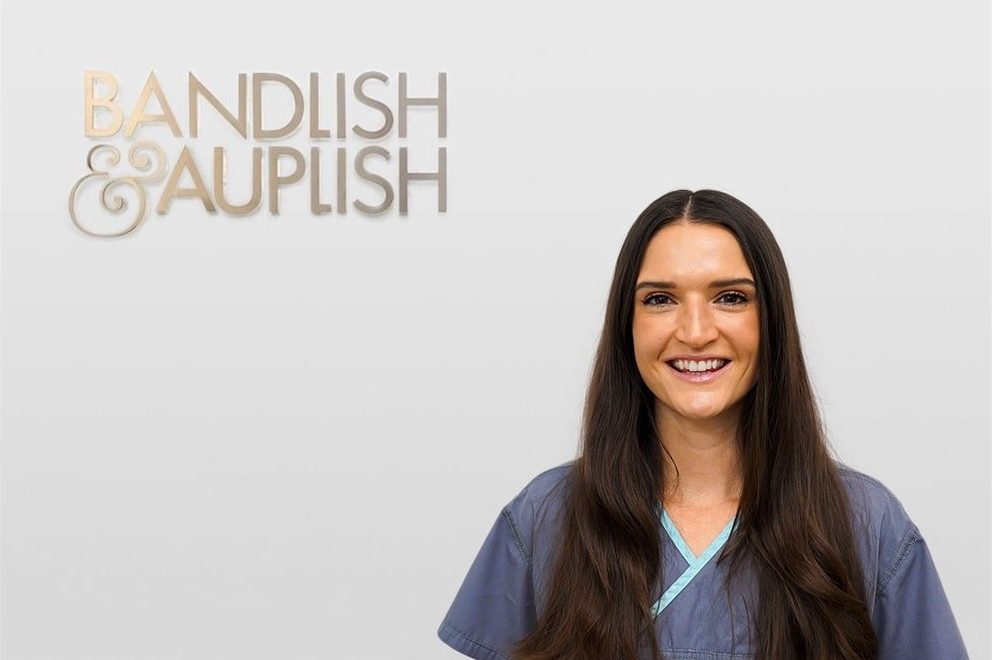 Rosanna Lynch
Hygiene & Therapy
GDC 244058
Rosanna qualified from the University of Birmingham in 2013 with a BSc in Dental Hygiene & Therapy.
Since qualifying Rosanna has worked in both NHS and Private General Dental Practices. She has also worked in the community in East London where she has gained experience in Dental Public Health, working as a clinician for epidemiology programmes and clinical outreach projects.
She has volunteered and has helped to organise trips with the dental charity DentAid to Cambodia and Zimbabwe. Here the team delivered oral health education and provided pain relieving dental treatment to deprived communities. She is planning another trip next year.
She has professional memberships with the British Society of Dental Hygiene & Therapy (BSDHT), Society of the Advancement of Anesthesia in Dentistry (SAAD), British Society of Periodontology (BSP). She is qualified in Sedation techniques. She regularly attends lectures and courses to ensure her clinical work is of the highest standard and is up to date with the latest advances and research in dentistry.
Rosanna is enthusiastic about providing the best possible patient care with a calm and empathetic approach. She enjoys working with children and adults ensuring that their dental visit is a positive one.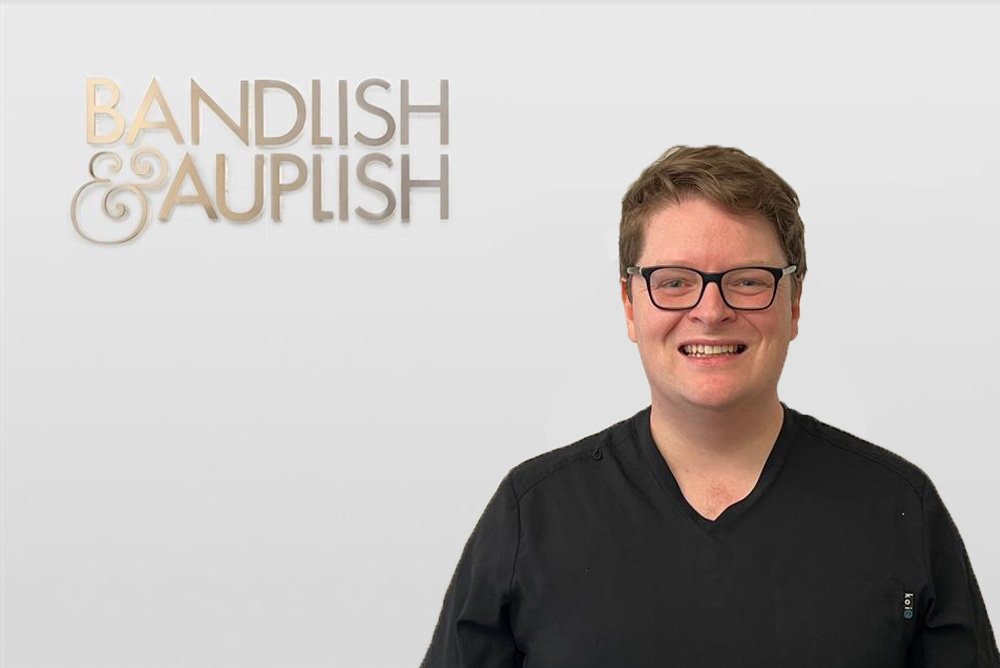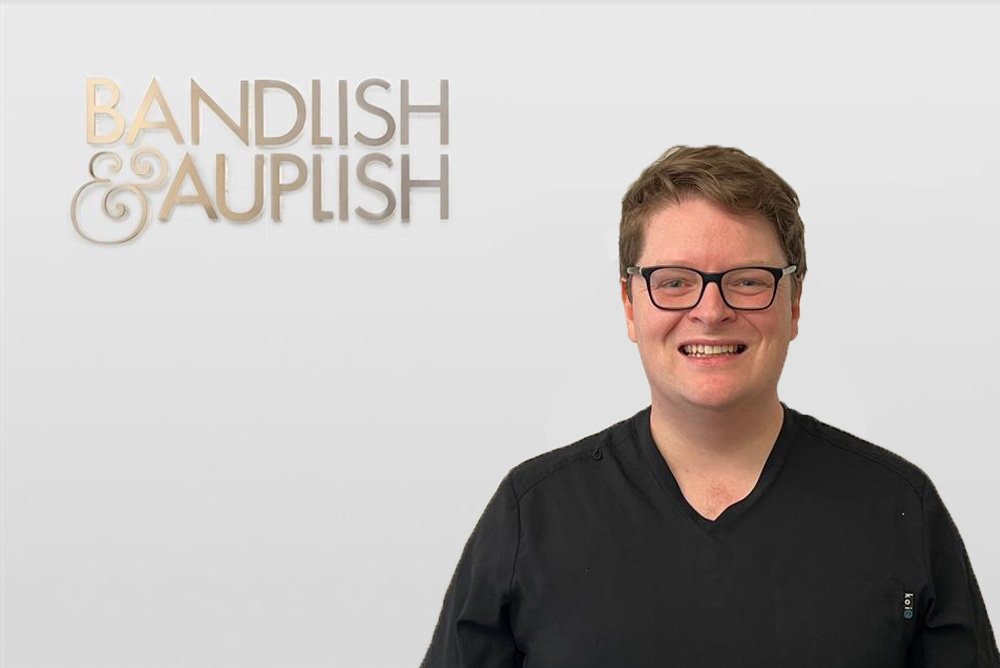 Emmett Heggerty
Specialist Orthodontist
GDC 115427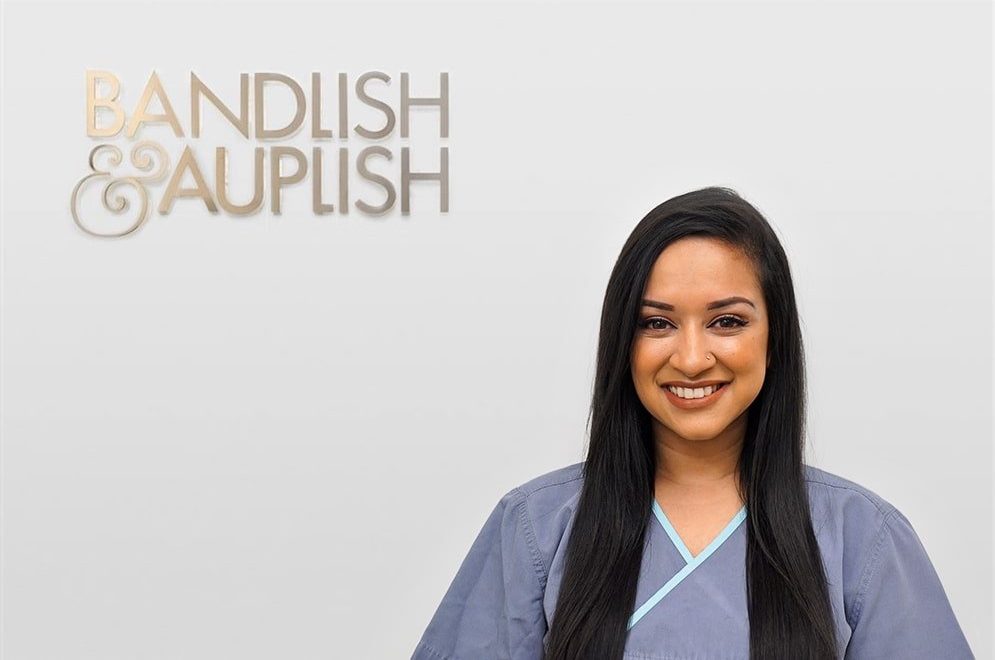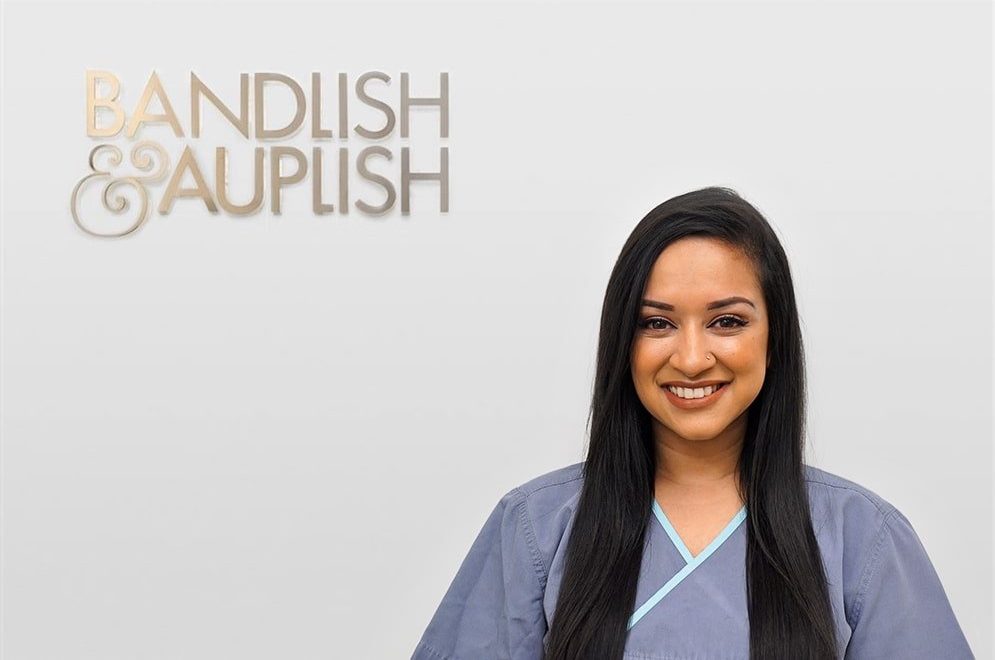 Sabiha
Dental Nurse
GDC 276526
Sabiha is a qualified dental nurse with 6 years experience. She did her dental nurse qualification at kings college hospital working in varies department. Sabiha has worked alongside consultants, undergraduates and specialists. Her main role is nursing and in her spare time Sabiha likes to spend time with family and friends and enjoys raising funds and awareness for charity.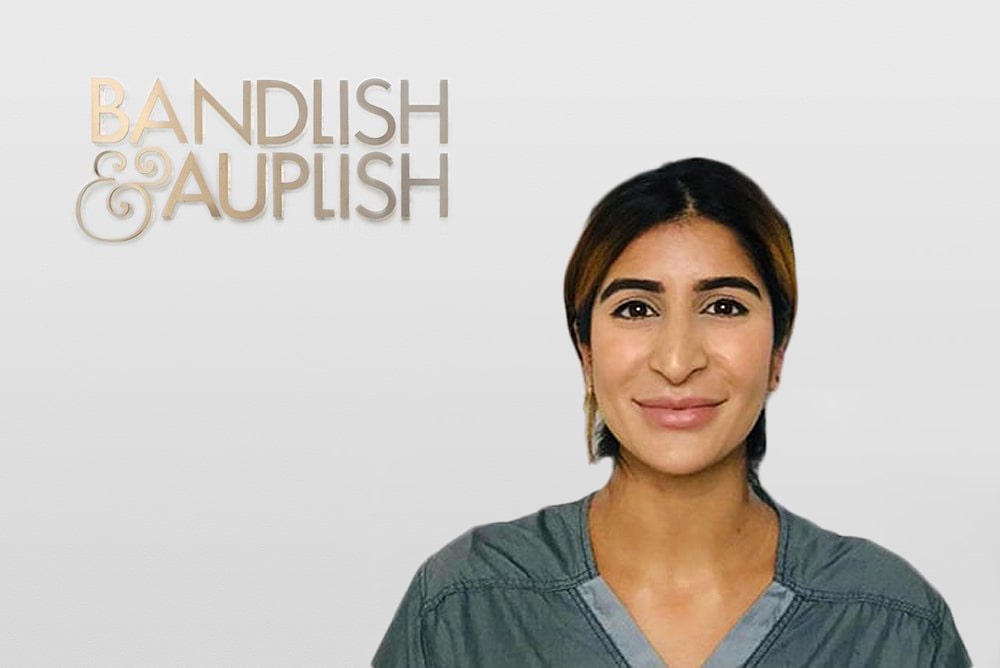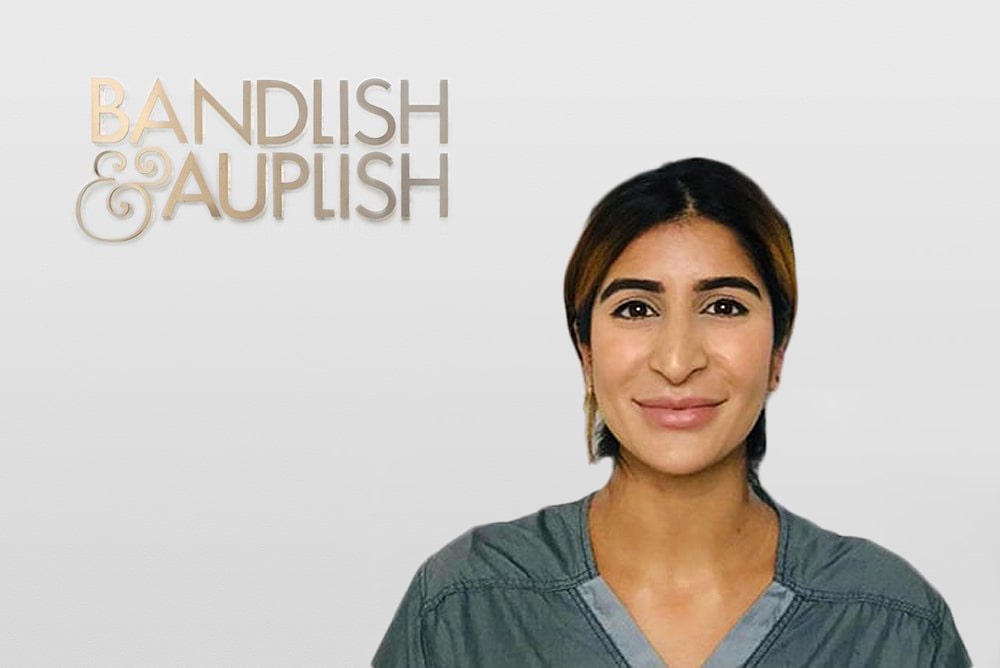 Zaynab
Hygienist
GDC 258092
Zaynab graduated from Glasgow Caledonian University in 2015 in Oral Health Sciences.
She has worked in hospital and in general practice which has given her great experience with advanced periodontal disease and cosmetic cases.
Zaynab is passionate about preventative dentistry and believes that prevention is better than cure.
She enjoys transforming the anxious patient into a confident, healthy one for life through taking care of their smile.
Away from work, Zaynab enjoys cooking, keeping fit through yoga and spending time with family.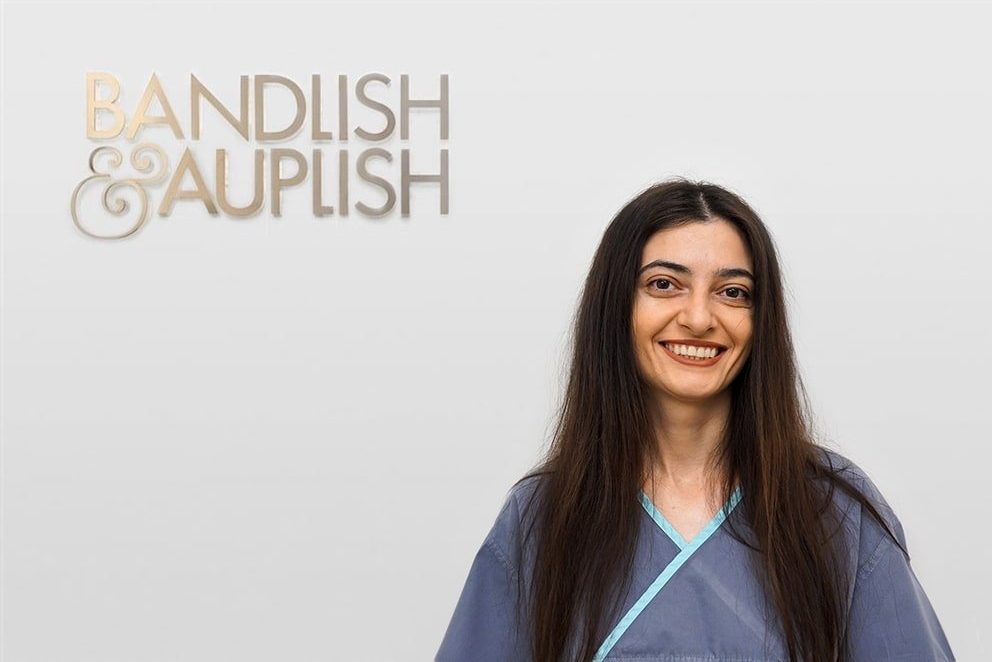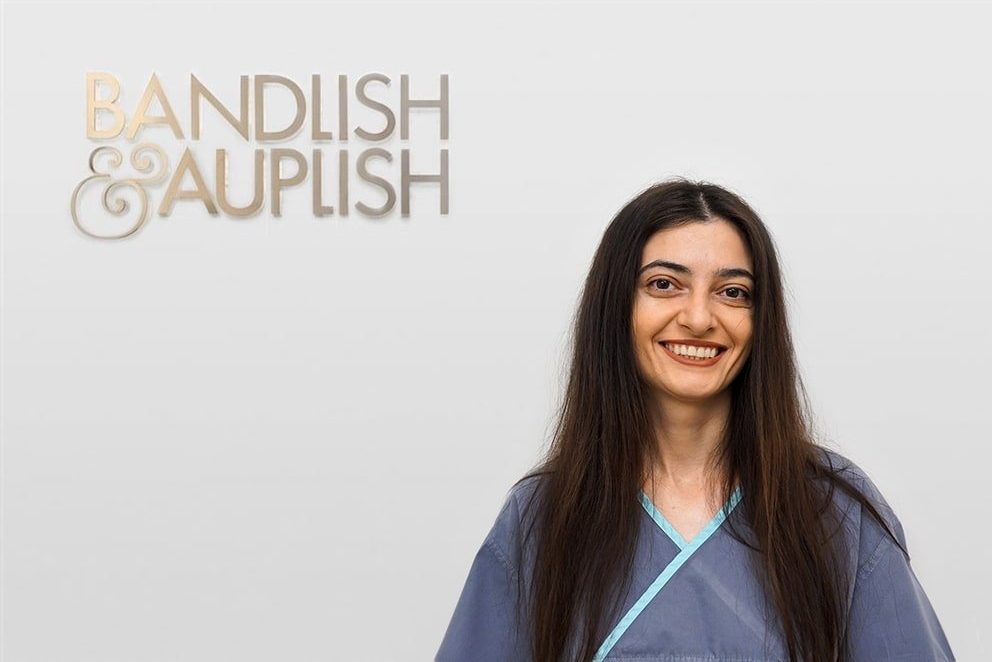 Tatia Bezhuashvili
Dental Nurse
GDC 298371
Tatia started her dental nursing career in the UK in 2019. She got her dental
nursing qualification at the dental nursing academy. However, she has long experience in dentistry from her country, Georgia. She has been awarded NCFE CACHE LEVEL 3 Diploma in the principles and practice of dental nursing in 2021 and now she is a qualified dental nurse in the UK.
Tatia has a degree in dentistry from David Agmashenebeli University of Georgia. On July 2014, she was awarded the degree of doctor of dental medicine. Since getting a degree, she has worked in different dental practices. She moved to the UK in 2018 to get experience and look for further development in dentistry.
In 2020, she graduated in Masters in Business Administration at the University of the West of Scotland.
Besides work, she is in the process of building a new dental software. She enjoys travelling, cycling, exploring other cultures and going to the theatres. She also loves listening to music and watching movies.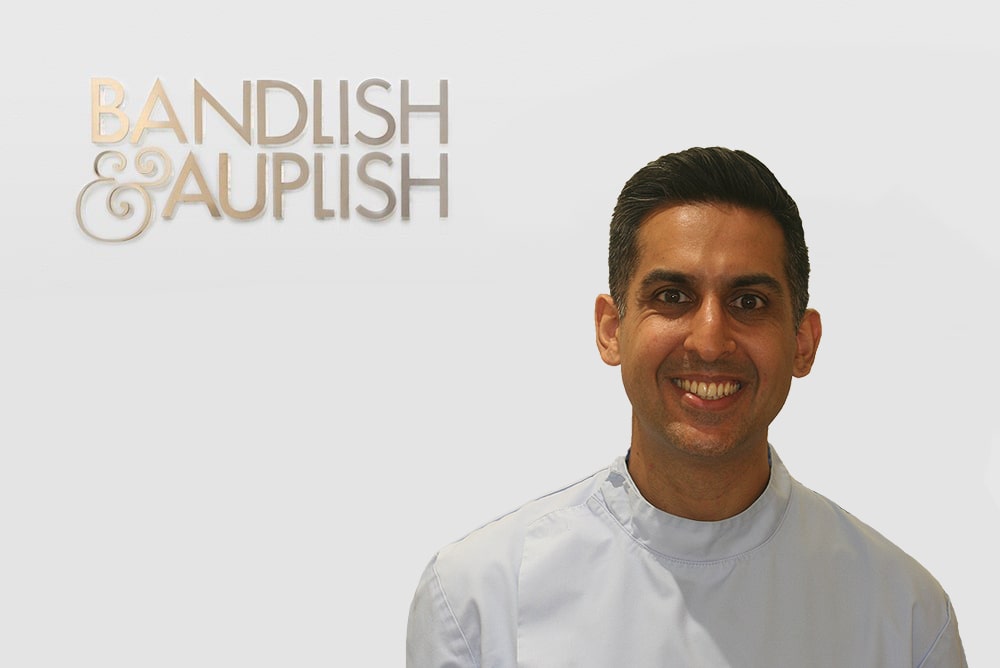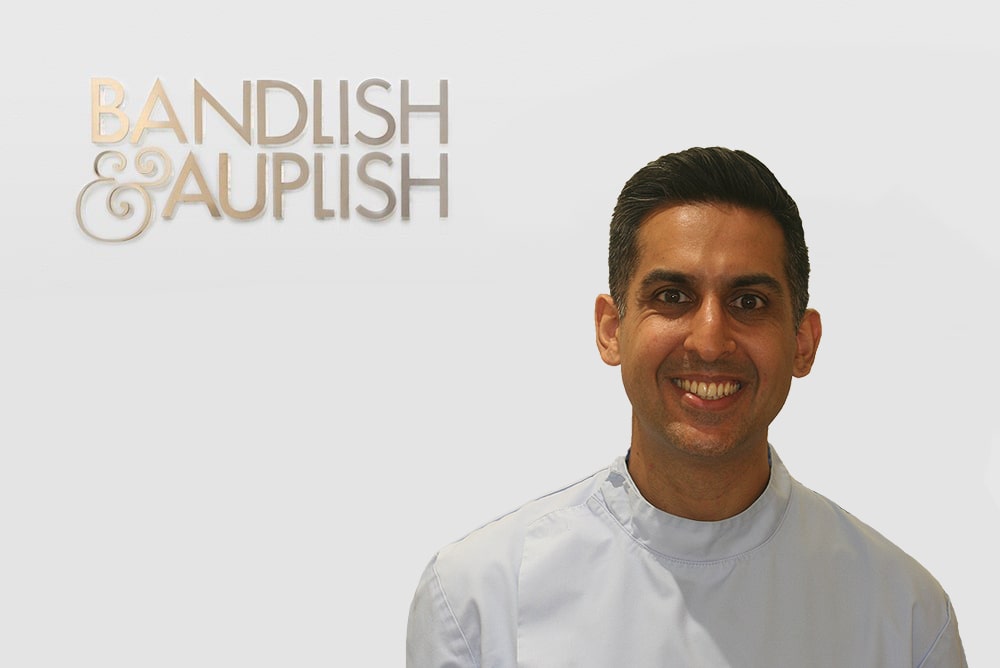 Omesh Modgill
Specialist Oral Surgeon – BDS MOral Surg (RCS Eng)
GDC – 211480
Omesh qualified in 2011 from the University of Bristol Dental Hospital. Following completion of Vocational Training, he gained further surgical experience in his roles as an Oral and Maxillofacial Surgery Dental Core Trainee and Oral Surgery Specialty Doctor in both the North-West and London. Subsequently he commenced and successfully completed oral surgery speciality training at Kings and Guys Hospital London and is now recognised by the General Dental Council as a Specialist Oral Surgeon.
Alongside his clinical work, Omesh has also successfully completed the qualification in the Diploma of Membership of the Faculty of Dental Surgery (MFDS) and Postgraduate Certificate in Dental Education. He has presented regionally, nationally and internationally on a range of oral surgery related topics whilst also publishing in several peer-reviewed papers.
Omesh is committed to delivering a high standard of surgical treatment and providing treatment in a painless and timely manner. He is an advocate of holistic care, taking time to understand his patient's needs prior to them attending for treatment whilst also proactively conducting post-operative follow-up. He endeavours to perform treatment in a calm and relaxed environment and is always happy to discuss your referral at great length in order to facilitate the highest standard of care for all patients.
Omesh welcomes your referrals for patients requiring non-surgical and surgical tooth extractions, third molar surgery and soft tissue surgery including biopsies. Building partnerships with referring dentists is key to his approach to ensure that the care he provides is considered an extension of your own. He very much looks forward to considering your referrals and working with you to provide efficient, timely and comprehensive care for all of your patients.