Crowns are sometimes called caps, because they sit over your real tooth, covering its whole surface. When a tooth is cracked or damaged, a crown will give it the strength it needs.
At Bandlish & Auplish, we use only the highest quality materials for our crowns. Our technicians make sure we match the colour, size and shape of your real teeth perfectly, so the crown looks as realistic as possible.
And as Dr Bobby Bandlish has a Masters in crowns, bridges, veneers and restoring implants, you can be sure you'll be in safe hands.
Porcelain Crowns on Upper Teeth
Porcelain crowns on upper teeth.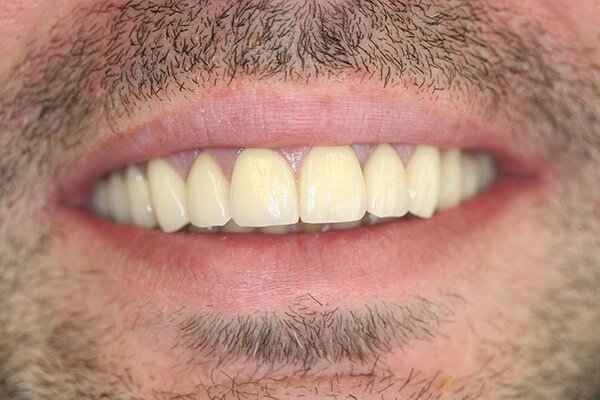 Replacement Crowns on 2 Front Teeth