Dental Hygienist services at Bandlish & Auplish
At Bandlish & Auplish we want to work with you to help you keep your teeth and have a healthy mouth for a lifetime. That is why we place emphasis on early prevention and treatment of dental diseases.
We offer the services of a dental hygienist in order to help you prevent tooth decay, gum disease and tooth surface loss, and to help you maintain a healthy mouth following treatment with the dentist or Periodontist.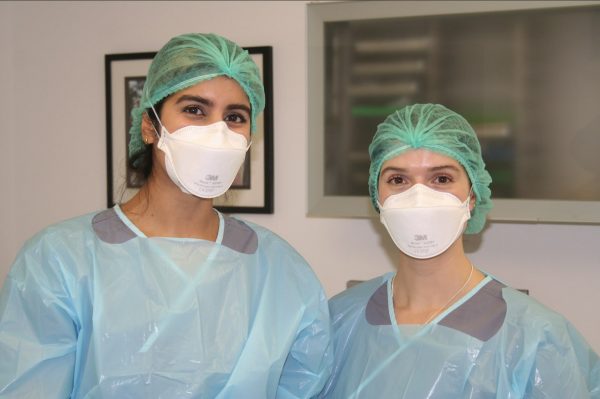 At your hygienist appointment, we will screen your mouth for signs of dental diseases, identify risk factors that may increase the likelihood of gum disease occurring and provide you with advice to modify or eradicate these.
Gum disease causes inflammation of the tissue that surrounds teeth and, if not treated, it can lead to recession of the gums. This can cause pockets to develop as the gum moves away from the tooth and can eventually lead to loosening of the teeth. The cleaner your teeth, the less likely you are to develop gum disease. Our hygienist will not only thoroughly clean your teeth but will also show you how to keep up the good work at home.
An individual treatment plan will be developed to care for your mouth and will include specific oral hygiene instruction, dietary evaluation for decay prevention and smoking cessation advice (where required). Each time you visit, we will assess your continuing teeth and gum condition and re-evaluate your home care plan.
New studies have shown that up to 80% of the population are affected by gum disease, which can lead to tooth loss. Often they are unaware they have this condition.
Regular visits to the hygienist is a method of preventing this.